An Introduction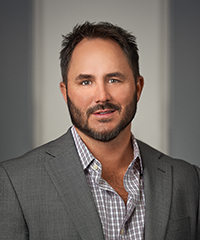 Thank you for taking the time to review The Print Shop's website. I realize that you are very busy and find it difficult to explore every site that you come across, but I assure you that you will be glad you looked at our site.
Since our company's founding in 1979, we have experienced a great deal of growth. We have created a niche in the local print, copying and mailing markets that separates The Print Shop from other printers.  We specialize in corporate business printing, produce work with unbelievable speed and never sacrifice quality. Over the years we have grown tremendously, made mistakes along the way, learned from those mistakes and now possess a nearly flawless method of providing our customers with unparalleled work.  Even with all of the positive changes that have occurred, we still fulfill our original mission: providing our customers with exceptional, dependable and friendly service, fast turnarounds, the highest quality and reasonable, competitive prices.
We have a full service, well-trained leadership team and staff to help our customers with all of their design, printing and mass mailing needs. From digital prepress to full color printing to bindery and mailing, The Print Shop provides print solutions on time and on budget. We make the process easy by offering customer portals, on-line price quotes, job submission and tracking; high quality online proofs; and free delivery in Savannah, the surrounding area as well as Bluffton and Hilton Head, South Carolina.
The Print Shop has remained at the forefront of the quick printing industry in the southeast for over forty two years and is committed to keeping its place at the top. We strive to remain current with technological advances by regularly purchasing new equipment and training our employees on the latest developments in printing. 
I feel confident that The Print Shop will enhance your print buying experience by offering you higher quality, more professional customer service, cost saving ideas and the fastest turnarounds in the area. Whether you have an existing relationship with another printer or you want to make a change, I know that given the chance, we will win you over! Let The Print Shop work on your next project. We'll prove to you that we are fast, we are dependable, and our results are second to none!