Frequently Asked Questions
---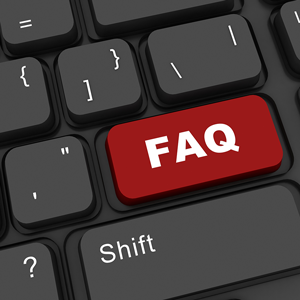 Our Software
The Print Shop maintains the most up-to-date collection of software in the printing industry. We are an Authorized Adobe Service Provider and use the most current versions of all of your favorite design and page layout software available. Why do we bother keeping the most current software in-house? So you, the customer don't have to worry about your latest and greatest design ideas being hampered by your print shop's incompatable software.
We have an experienced graphic design and pre-press department capable of handling almost any job you have. If you have any questions about a particular job you plan on printing, don't hesitate to contact us.
We support the following design and layout software on both Macintosh and PC platforms:
ADOBE PRODUCTS
Adobe InDesign
Adobe Photoshop
Adobe Illustrator
Adobe Acrobat
MICROSOFT PRODUCTS
Microsoft Publisher
Microsoft Office Suite including Word & Excel, PowerPoint and Others
If you are using a program other than one listed here, please contact us. We may still be able to accomodate your needs.
PDF's for Print
The Acrobat PDF file format, which stands for Portable Document Format, is a format for saving documents from any application to be viewed or printed on another computer whether they have the same application or not. This is an obvious beneficial tool for anyone working with documents that need to be viewed by many people. However, since they can be viewed by anyone with the appropriate Acrobat Reader, they can also be printed to any printer capable of reading Acrobat PDF files.
PDF files are created by creating a postscript document from your original document, then using a program called Adobe Acrobat Distiller to "Distill" the postscript file into a PDF file. Creating a postscript file is as easy as printing your document, however you must tell your print dialog to save the print job as a postscript file rather than printing it to a local printer. This actually allows you to print to any kind of printer regardless of whether you have the printer or not. If you are unable to create a postscript file, the art department will be glad to answer any questions you may have on this subject.
In this section, we concentrate on creating Adobe Acrobat PDF files that can be printed on The Print Shop's own high-quality Heidelberg presses. In order to create an Adobe Acrobat PDF file, you must first install the Acrobat program on your computer. Many popular software packages, including Adobe PageMaker and other design programs, include Adobe Acrobat Distiller software. So there is sometimes no need to purchase it separately.
NOTE: Adobe Acrobat Reader is available for free and distributed widely. This is not the same as the complete Adobe Acrobat software package. You must verify that you have Adobe Acrobat Distiller to create PDF files for viewing or print.
All About Fonts
Ensuring that your document is printed exactly as you created is what we strive for on every job. However, the one thing that prevents this from happening most often is incompatible or missing fonts in a document. When you design your document at your office or home you expect your printer to be able to print exactly what you created. Ensuring that we have all the fonts needed to reproduce your document is critical to a correct final product. Please make sure you include all fonts used in your job with your document being sent to The Print Shop. Most people don't realize that not all computers contain the same fonts on every system. You must make a copy of your fonts from your computer to be sent with your document to be loaded on our computers before we can correctly print your document.
Finding and copying your fonts from your computer are different depending on which computer platform you work on. Below are the steps to copying the fonts used in your document.
For Macintosh users, all fonts are stored in the Fonts folder located inside the System folder of your computer. Copying fonts from your computer is a simple as:
Determine which fonts were used in your document and possible write them down.
Open your computer's hard drive by double-clicking on the Macintosh HD icon.
Locate your System folder and open it by double-clicking.
Locate your Fonts folder and open it.
Search for name of the font's Suitcase and Printer Fonts. Suitcases look like little suitcases and printer fonts usually look like a red "A" icon with lines through it.
Create a new folder on your desktop which will contain the document being sent to The Print Shop.
Simply Drag-and-Drop the Font suitcase and corresponding printer fonts to the new folder while holding the Option key. You must hold the Option key to prevent moving the fonts from the System folder.
For Windows users, all fonts are stored in the Fonts folder located inside the Windows folder of your computer's main "C" drive. Copying fonts from your computer is a simple as:
Determine which fonts were used in your document and possible write them down.
Open your computer's "C" drive by either opening the "C" drive inside My Computer or by navigating to the drive via the Windows Explorer.
Locate your Windows folder and open it by double-clicking or clicking the + sign.
Locate your Fonts folder and open it.
Search for the name of the font.
Create a new folder which will contain your document and all supporting files and fonts.
Copy the fonts you used from your Fonts folder to your new folder containing your document.
If you have any questions on saving your fonts to send to The Print Shop for printing, please contact us and we will be happy to guide you through the process.
FAQs about your Print or Mailing Project
What resolution should my artwork be in my newsletter or brochure?
The resolution or DPI (dots per inch) in general should be as follows:
All grayscale, RGB, or CMYK photos or artwork should be 300 dpi.
All line art should be a minimum of 600 dpi.
What is the difference between DPI and LPI?
DPI or Dots Per Inch is a measure of the resolution of an image in a document as measured by however many pixels are contained within a 1 inch square of the image. Thus the more pixels per inch, the greater the resolution.
LPI or Lines Per Inch is generally a measure of the output resolution of the imagesetter or output device printing the image or document. LPI can determine the what the relative DPI of an image being printed should be. For example our imagesetter is capable of production resolutions of or greater than 150 lpi at 2400 dpi. For this resolution, an image must be at least 300 dpi, yet for an output resolution of 85 lpi at 1200 dpi, an image resolution of only 150 dpi would be required.
If you have any more questions about DPI and LPI, please contact the graphics department.
What is the difference between a Presort Standard and First Class Mailing?
Presort Standard is the U.S. Post Office's new term for all Bulk Mailings. First Class mailing is a standard first class priority mail service.
Useful Links
Below we have listed some sites which should provide many resources for getting your job completed most efficiently.
AdobeProvider of leading graphic design and layout software as well as many other medias

UPSTrack your shipment online via their innovative website